Your car is a machine and tools are essential for fixing and correcting issues all the time. Since cars are considered mobile machines, vehicles can break down anywhere without notice and you wouldn't want to be stranded in the middle of nowhere in dead of the night, that's why it's important to know the most essential tools you can't do without while on the move. Some of these tools you may have taken for granted.
---
Jack or Axle Stand
The jack and axle stands should always be used when the car has been raised off the ground. These additional supports ensure safety is always kept as a priority. Most cars will have factory-recommended slots underneath the car for the axle stands to be used. Always read the instructions in your vehicles ownership manual on how and where the stands can be used.
---
Fire Extinguisher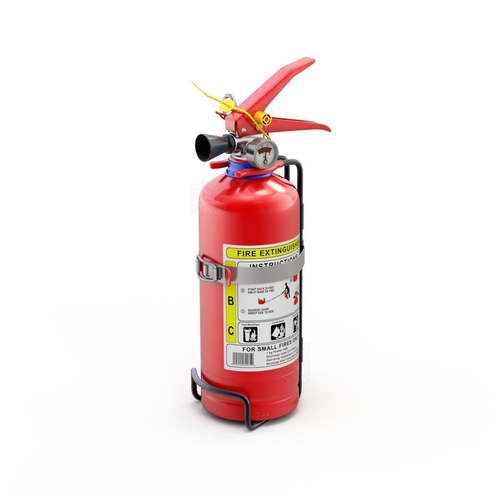 Vehicles have abundance of explosive liquid (fuel and gas), an energy source (battery) and other flammable materials. For the safety of yourself and your car, an extinguisher is a necessary safety item.
---
Wrench/Spanner, HEX Key, Plier and Screwdriver Sets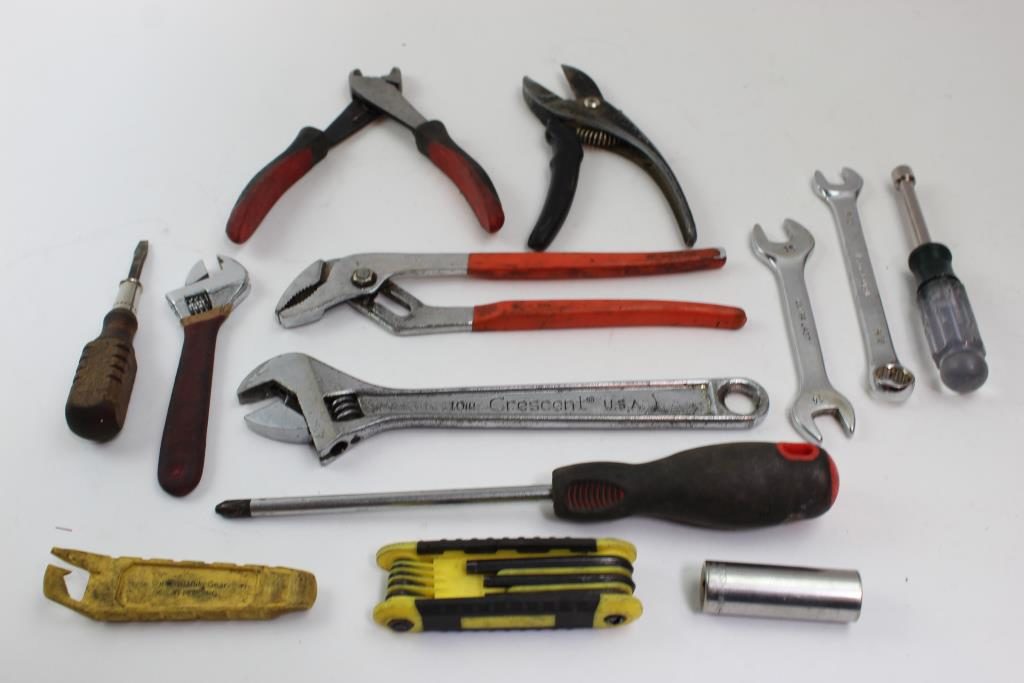 These sets of tools are not only common to be used on vehicles; they are also common household tools too. These tools will be able to be used on many areas of the vehicle from the engine, panels to the interior of the vehicle.
---
Oil Pan, Drip Tray and Funnel
Changing your vehicle's oil is a common task that can be completed at home. Having a drip tray and funnel, can help avoid any unnecessary mess or spills which can be hard to clean up! Also getting petrol into your tank where fueling station isn't close by can be done with this tool.
---
Wheel Chocks
They may seem unnecessary since rocks are commonly used to substitute this tools in the country but wheel chocks are an important safety element. When the car has been raised of the ground, chocks should be used to stop the car rolling dangerously backwards or forwards (depending on where the car has been raised from).
---
Wheel/Lug Wrench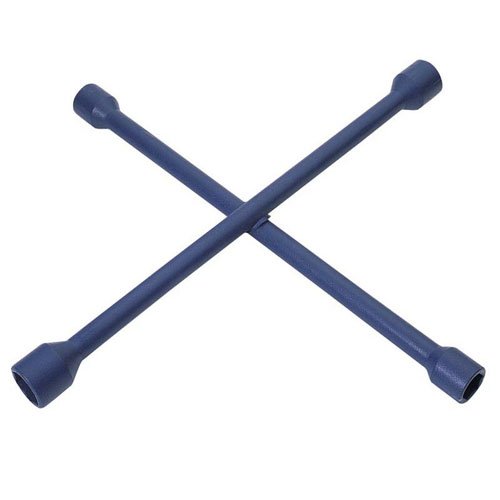 A flat tyre is one of the most common issues drivers will have to face without their mechanic. Therefore changing a wheel is a job that all drivers should be capable of completing. Using a wheel wrench is the easiest way to undo the wheel nuts, and can often be found with the spare tyre in a vehicle's boot.
---
Jumper Cables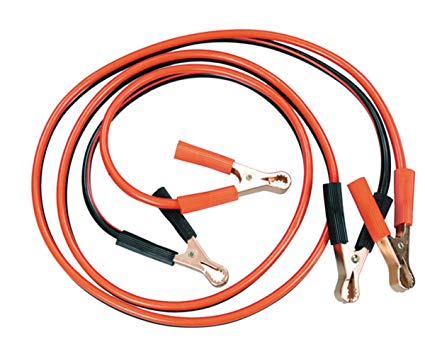 Jumper Cables can get you out of the sticky situation of a flat battery and are quite simple to use. Jumper cables are available in different sizes and strengths so before purchasing, be sure to check the cables capacity to ensure it will suit your battery.
---
Torch/Worklight
Having to work on your vehicle at night or in the dark is also a situation that often cannot be avoided. Having a worklight or flashlight can help rectify these situations.
---
Oil Filter Wrench
An oil filter wrench will make removing tough and stubborn oil filters a lot less difficult.
---
First Aid Kit
Lastly and also importantly, working on a vehicle or moving on the road, injuries are likely to occur. Having a first aid kit in your car is very important to stabilize a life threatening injury before heading to the hospital.
---
You can check our online store by following this link, Looking For Car Tools to order tools you need for your car.