All vehicles have two brake systems. The primary brake system, which is the one engaged when driving and the secondary brake system also known as "emergency brake" which helps to reduces pressure on the clutch, transmission, parking pawl and CV joints especially when a vehicle is in park on a slope. Unfortunately, a lot of drivers rarely engages the Parking-Brake feature and this could have a bad effect on the transmission. We'll be looking at the importance of the Parking-Brake feature and why it's crucial to maintaining a good functioning vehicle.
A Parking-Brake is a manual system that puts a stronger hold on the vehicle than simply putting it into park even if the parking pawl breaks or dislodges. In manual transmissions, the Parking-Brake is even more essential. Leaving a manual transmission in gear does not lock the vehicle in place, it simply makes it harder to move, but it can still roll away. The parking brake should be engaged every single time a manual transmission vehicle is parked.
From it's second name, "Emergency Brake" it's also a mechanical system that bypasses the hydraulic braking system to stop the car in an emergency situation, which is also outfitted with a self locking mechanism such that the Parking-Brake will not release until the lever or in some cases the Parking-Brake pedal is released.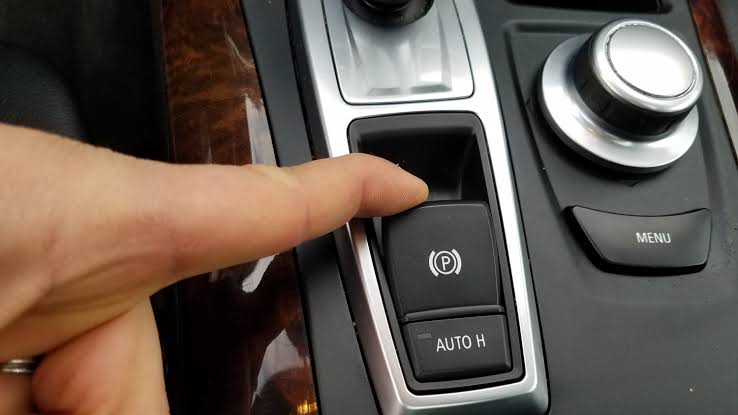 It is best to engage the parking brake while the brake pedal is being depressed, before shifting into park this will reduce the strain on the parking pawl. If the parking brake isn't used regularly, the cables, which are located under the car can corrode and get stuck in place. This can become a big problem, as you may not be able to use the brake or the cable will snap when you try to engage it. Do not forget to disengage the parking brake before driving, as it can damage the entire braking system.