These cars may not have good fuel mileage but they do pack a punch in power, speed and performance. We'll start with the SUVs that have 400 horsepower, and move upward. Perhaps surprisingly, there are a few plug-in hybrid powertrains on this list, though, of course, most of the models have brawny V8 engines.
2018
Infiniti QX80 (400 Horsepower)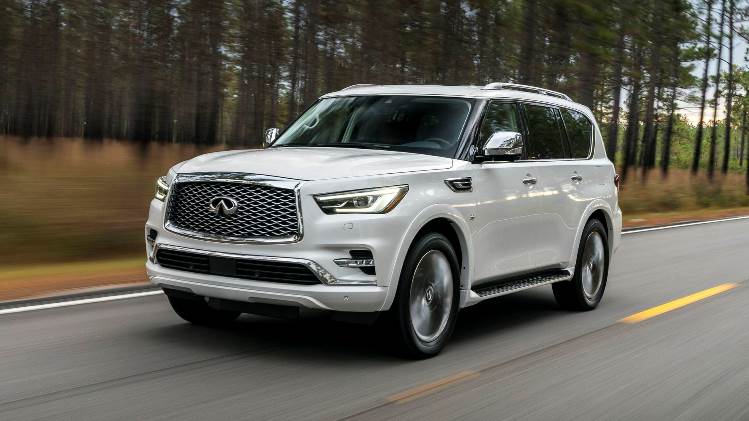 The Infiniti QX80 only comes with one powertrain – a 5.6-liter V8 that puts out 400 horsepower mated to a seven-speed automatic transmission. This V8 has more than enough punch to quickly get this luxury large SUV up to speed. The QX80 is also reasonably athletic around turns and has a comfortable ride.
2019 Volvo XC90
T8 Plugin Hybrid (400 Horsepower)
There are three powertrains available in the Volvo XC90. Only the plug-in hybrid model (which Volvo calls the T8) earns a spot on this list. A turbocharged and supercharged 2.0-liter four-cylinder paired with an electric motor deliver 400 horsepower. The T8 model, which only comes with all-wheel drive, has brisk acceleration and can be driven up to 19 miles in electric-only mode, getting 62 MPGe. This crossover isn't one of the most athletic models in ranking of luxury midsize SUVs, but it is poised around turns.
2018
Chevrolet Tahoe RST (420 Horsepower)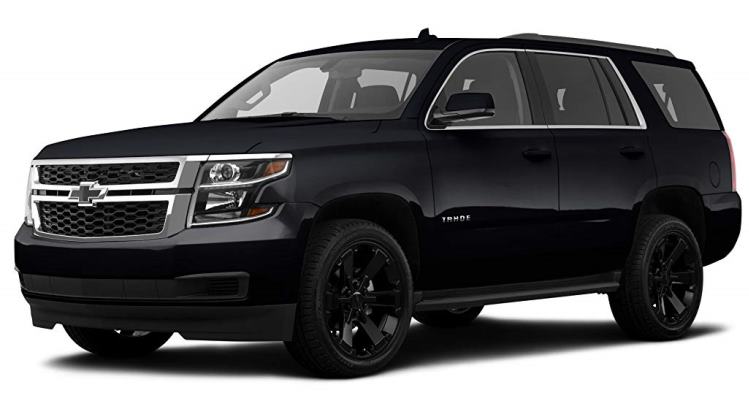 The 6.2-liter V8 under the hood of the Tahoe RST makes a 420 horsepower and has an Active Fuel Management system that can disable some of the cylinders when extra power isn't necessary in order to improve fuel mileage. Other upgrades exclusive to the RST model include a performance-calibrated adaptive suspension and a high-capacity air cleaner.
2019
Dodge Durango SRT (475 Horsepower)
The Dodge Durango SRT 6.4-liter V8 packs a 475 horsepower. It comes standard with all-wheel drive and accelerates from zero to 60 mph in only 4.4 seconds. This model can also tow up to 8,700 pounds when properly equipped.
2019
Mercedes AMG GLC 63 S (503 Horsepower)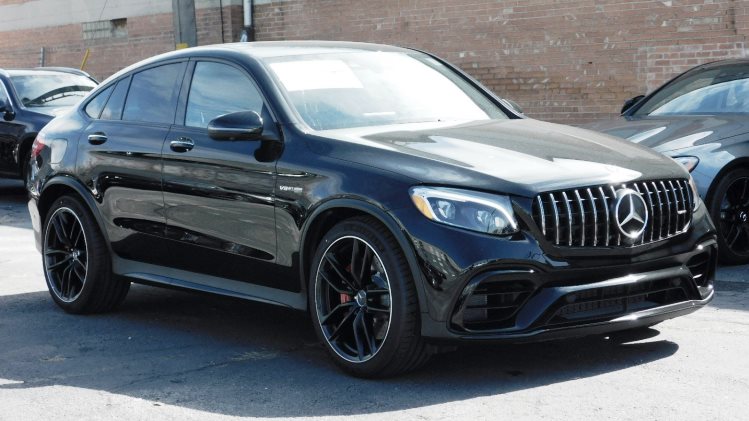 The Mercedes-AMG GLC 63 S Coupe is equipped with a biturbo V8 that puts 503 horsepower onto the road via standard all-wheel drive. This trim is only available in the coupe body style, so if you want a traditional SUV body shape, you'll have to stick to the GLC 63, which has a 469-horsepower version of the biturbo V8.
2019
Porche Cayenne Turbo (541 Horsepower)
The Porsche Cayenne Turbo is powered by a twin-turbocharged 4.0-liter V8 that makes 541 horsepower. All-wheel drive comes standard to ensure every bit of power is put to good use. The Cayenne drives like a sports car in an SUV's body.
2019
Land Rover SV Autobiography (575 Horsepower)
The Land Rover SVAutobiography Dynamic model has an exquisite cabin that pairs perfectly with its 557-horsepower supercharged V8. This four-wheel-drive SUV is also one of the most off-road-capable vehicles available.
201
8 BMW X6 M (567 Horsepower)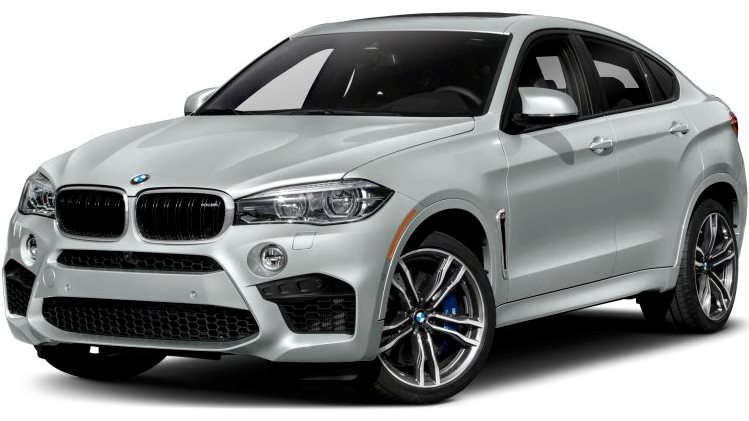 The X6 M has the same twin-turbocharged 567-horsepower V8 as the X5 M, as well as the same zero-to-60-mph time of 4 seconds. The X6 M has the same interior features and performance upgrades as the X5 M, too
201
9 Mercedes AMG GLE 63 S (577 Horsepower)
This luxury 577-horsepower twin-turbocharged V8 SUV sprints from zero to 60 mph in just 4.2 seconds. An air suspension comes standard, and it makes the ride incredibly smooth.
201
8 Mercedes AMG G 65 (621 Horsepower)
The Mercedes-AMG G 65 with its 621-horsepower twin-turbocharged V12 power plant. Regardless of engine, the G-Class is a truly exceptional vehicle. It sports a boxy design that's been around for decades, features incredible off-road capabilities, and displays a luxurious – and exclusive – persona.
201
9 Jeep Grand Cherokee Trackhawk (707 Horsepower)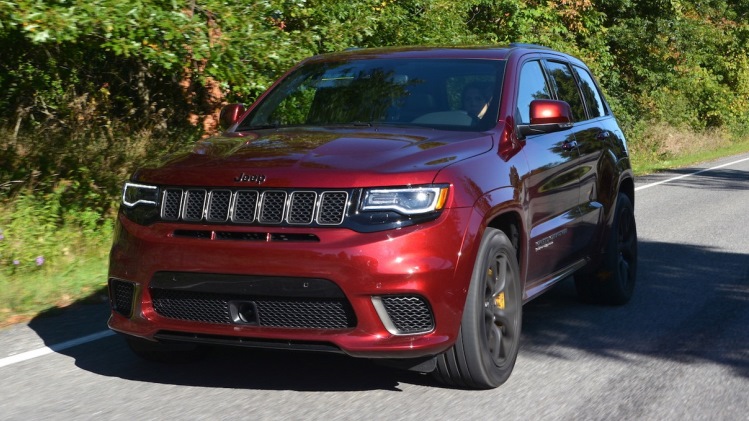 This car comes with a 707-horsepower supercharged 6.2-liter V8 from the Dodge Hellcat models. That engine can rocket this SUV from zero to 60 mph in just 3.5 seconds. That's nearly as fast as some supercars. The top speed of this powerful SUV is nothing to sneeze at either 180 mph.