A common message with Mercedes-Benz, Blind Spot Assist is a safety feature that warns the driver if another car is in the blind spot–a position that a driver can not see. This feature has been optional in many Mercedes-Benz models since early 2010. Blind Spot Assist gets deactivated typically during heavy rain or drive-through a flooded road. You may also get other warning on the dashboard like: Pre-Safe Functions Limited, Active Lane Keep Assist Unavailable and BAS and ESP lights on. Aside from water, there are other causes that triggers this warning, which are listed below.
The most common causes that trigger Blind Spot Assist Unavailable  are:
Extremely high temperatures
Radar sensors in rear bumper dirty
Driving too close to lane crash barriers or dividers
Driving next to a truck for an extended period of time
Interference from other equipment, or nearby transmissions (TV and radio stations)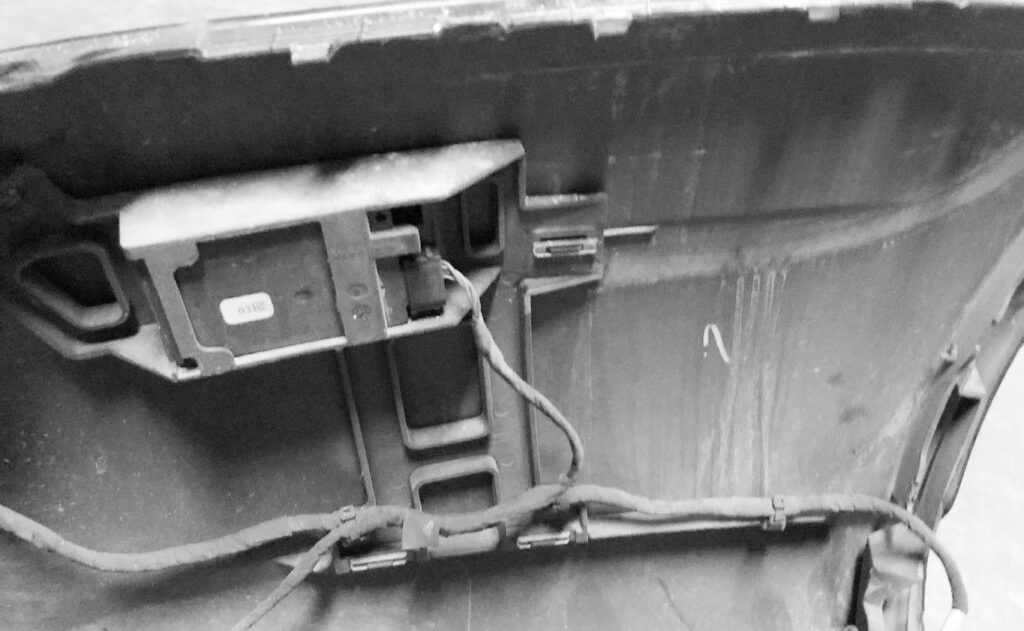 Fixes
If you are experiencing Blind Spot Assist problems, find a safe location where you can stop and restart the vehicle. Avoid driving through water puddles. If it's raining, wait for the rain to stop and restart the car and check if that did, in fact, reset the warning light. The system should reset on its own, and generally, there is no need to worry. Unless the blind spot system remains disabled the next day or this problem happens frequently. Then you may have a blown sensor. The video shows how to locate the sensor and replace it.