This is probably what many Police and Custom officers wouldn't want you to know. They are trained at a glance to know what year your car was registered and which State and Local Government Area it was registered without going to any database. All these information is hidden in plain sight coded into numbers and alphabets on your vehicle's registration number. Knowing how to read these codes, will help you to have basic information of a car without consulting any database.
State Information
This is the easiest to read. The name of the state in which the car is registered is clearly indicated and boldly written on top of the alphabets and numbers on the plate. For example Lagos means the car was registered in Lagos.
Local Government Area Information
This is the first set of alphabets you will see under the state, consisting of abbreviated name of the Local Government Area.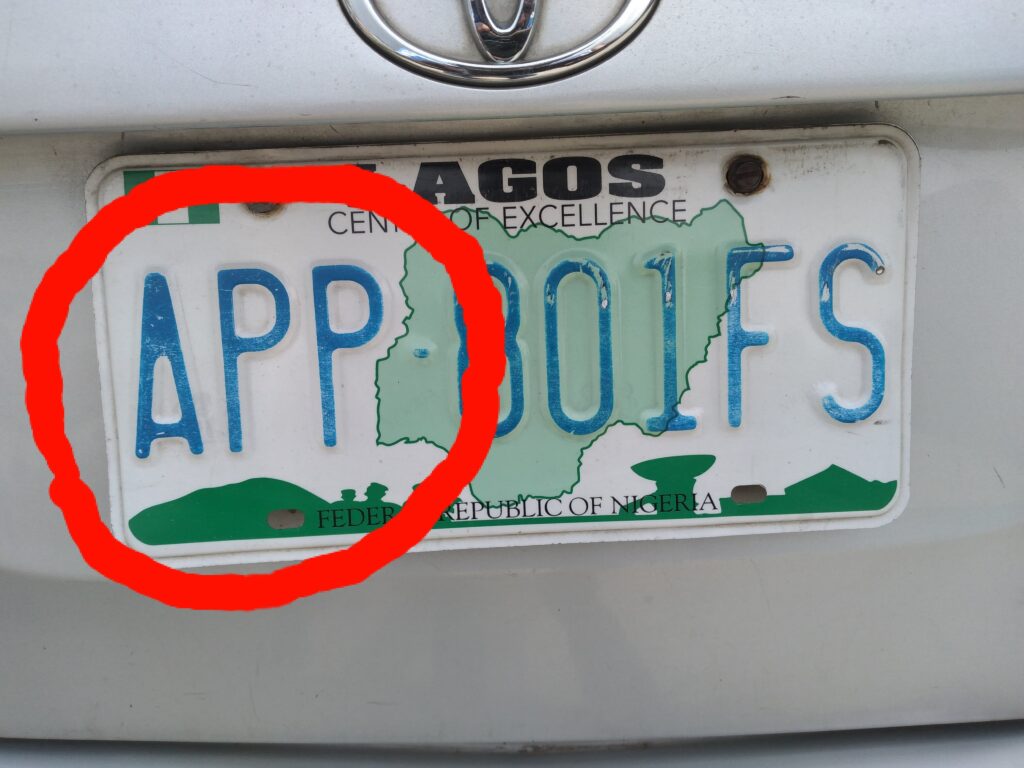 Numbers and Figures Information
This is where it gets interesting. After the Local Government abbreviation, you will see a set of numbers (we will discuss this shortly). After this set of numbers, the first alphabet you will see is the year the car was registered. Since 2010/2011 when the present system of numbering was introduced, it started with the alphabet "A". For example any registration number that has the letter "A" was registered in 2011, "B" is 2012 and so forth.
Group Alphabet After the alphabet representing the year, the next alphabet is the group alphabet. Every year starts with "A" and the numbers under the group alphabet starts with "01 or 001". When the numbers gets to "999", the group alphabet changes to "B" and so forth.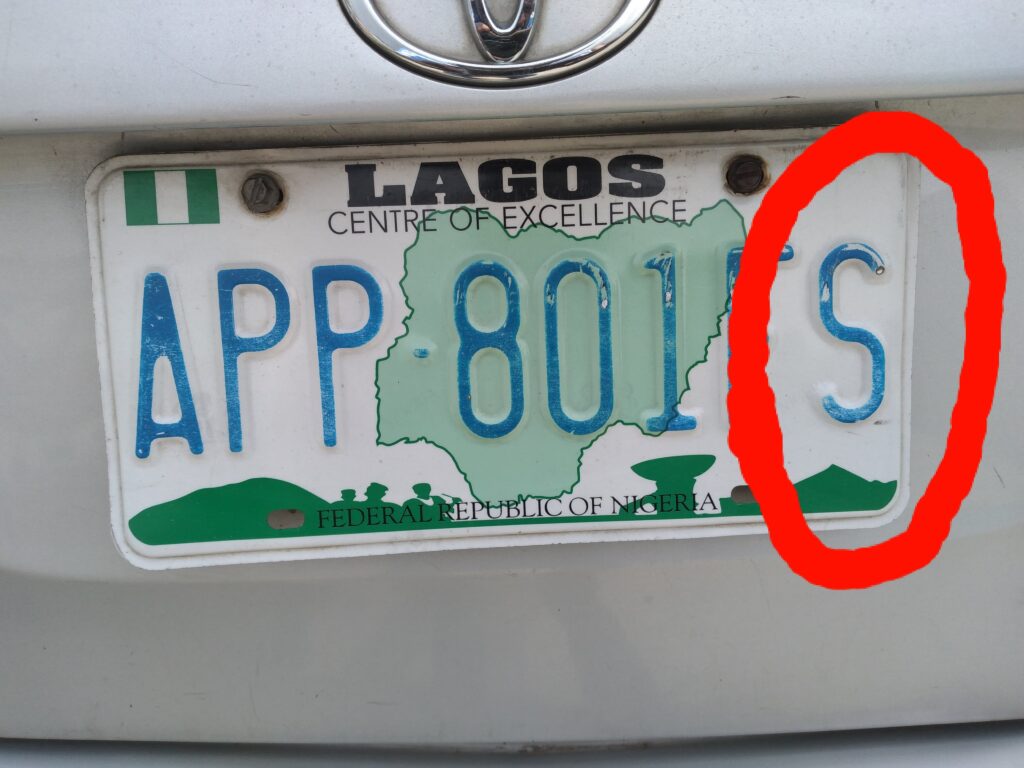 From the registration used for this illustration, you can now see that the vehicle was registered in Lagos, at Apapa Local Government in 2016 with serial number 801 under the group "S" for that year. Easy! isn't it?